Merinoria, the ideal partner
for event conference room
rentals in Shin-Osaka
Located just a two-minute walk from Shin-Osaka Station, Merinoria offers rental conference facilities that are easily accessible from anywhere in Japan. The facilities are staffed with experienced industry veterans, and guests can select their ideal match from 25 varieties of conference space.
We can handle any scenario with the conference rooms in our three annexes: Kitena, Bekkan, and Shinkan.
KITENA Shin-Osaka

Shin-Osaka Maru Building Bekkan

Shin-Osaka Maru Building Shinkan
KITENA Shin-Osaka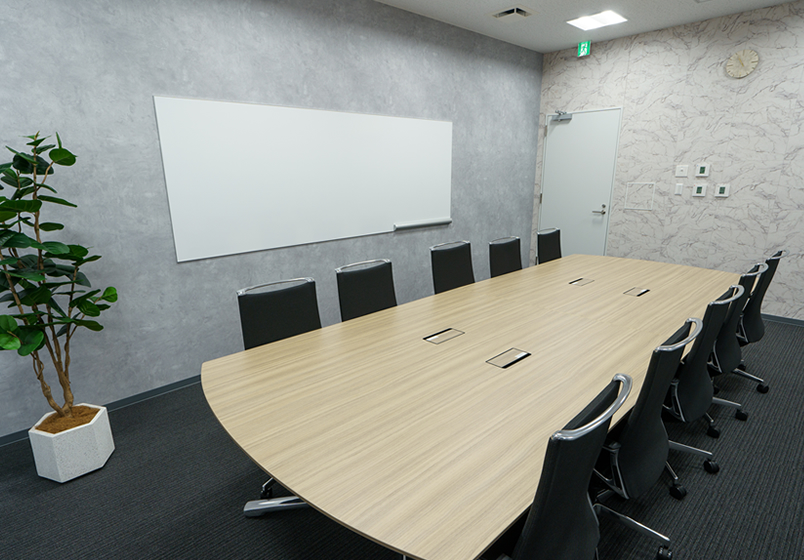 We offer high quality rental conference rooms, with modern interior decor and a relaxing atmosphere.
Here you can welcome important guests in a wide-open shared space, or rooms with ceilings as high as 3.4 meters. We offer eight types of conference rooms capable of accommodating anywhere from 10 to 210 people, which can be used for a variety of situations ranging from small group meetings to large-scale events.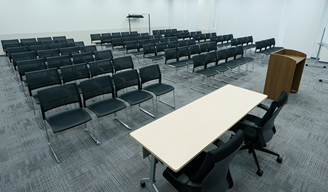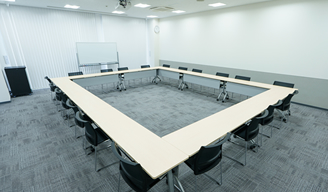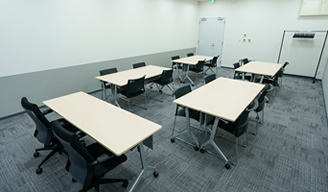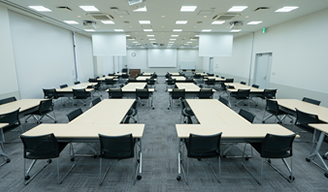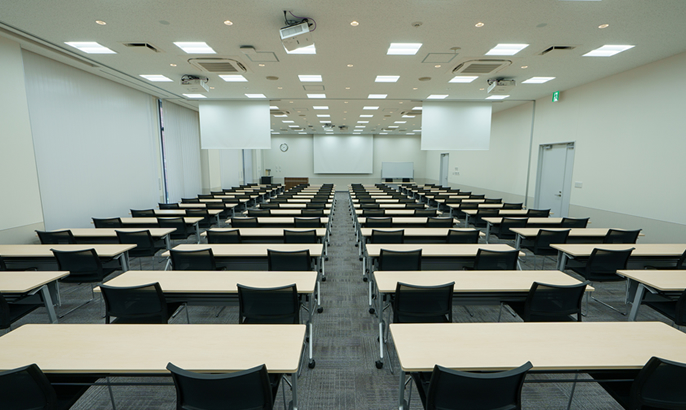 Shin-Osaka Maru Building Bekkan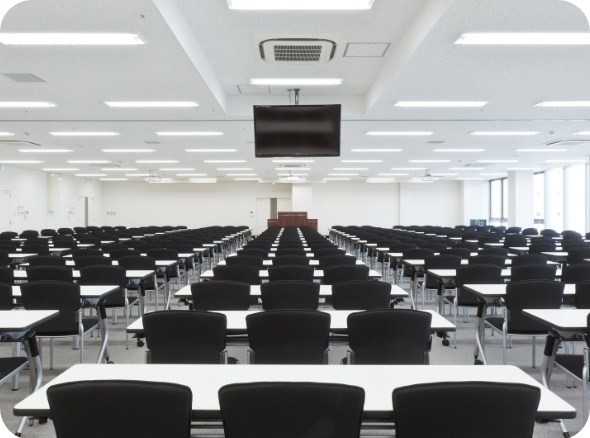 You can trust us to handle your most important conferences and events.
We offer refined spaces for our valued customers.
We offer comfortable rooms with spacious, elegant floor designs, such as our open atrium entrances. We also have plans suited to all sorts of use cases, with 10 types of conference rooms that have seating capacity ranging from 8 to 432* participants.
*For I-type theater layouts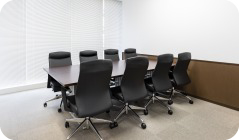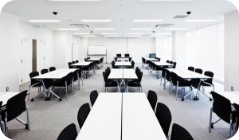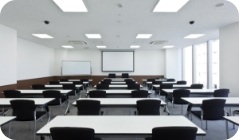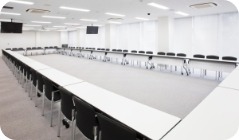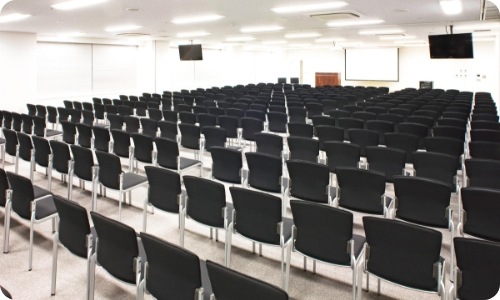 Shin-Osaka Maru Building Shinkan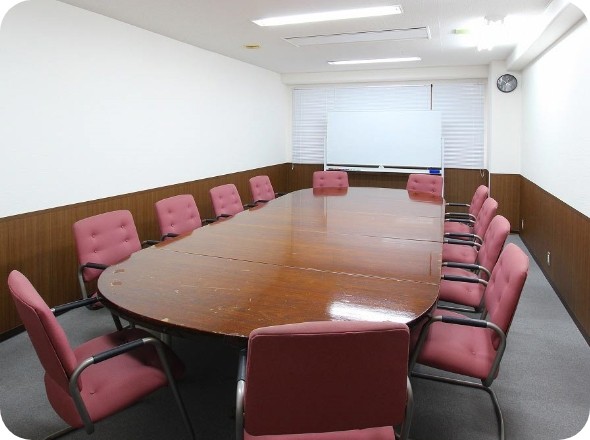 We offer venues with amazing accessibility at reasonable prices. Our locations are also ideal for regularly-scheduled events.
We are also popular among organizers focused on running efficient, regularly-scheduled events and conferences. We can provide plans well suited to any use case with 7 types of conference rooms that have seating capacity ranging from 10 to 150* participants at maximum.
*For G-type theater layouts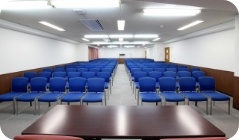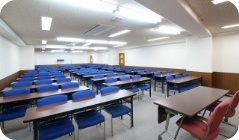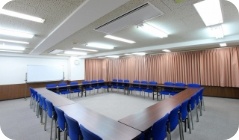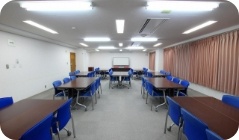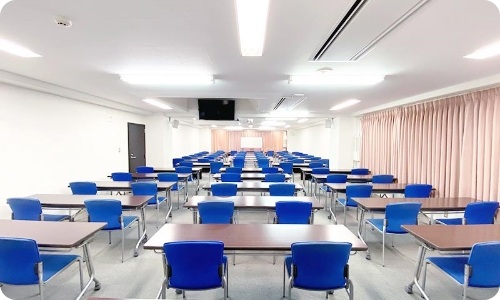 About Us
Founded in 1999, we offer services related to Shin-Osaka real estate, conference and office space rentals, and shared office spaces. We have become popular among companies, working adults, students in Kansai and across Japan, and members of our local community. We are flexible in adapting to the times, and strive to operate in a fashion that gives back to society.
Conference Space Rentals

We offer rental conference spaces suitable for a variety of roles, including corporate PR and hiring activities, educational institution entrance ceremonies and testing, and more.

Shared office spaces

We operate WORKPHIL, a membership-based shared office space available 24 hours a day. WORKPHIL offers short-term contracts for small offices capable of accommodating 1 to 6 people. We provide spaces with well-balanced environments that support smooth work, including a comfortable lounge and relaxed offices.

Office Rentals and Monthly Parking

We provide comfortable office environments for enterprise customers expanding from Kansai to the rest of Japan, or to Kansai from the rest of Japan. We also manage and operate a corporate vehicle fleet, as well as monthly parking lots available for personal and household use.

Apartment Rentals

We offer apartment rentals for students and young adults starting their lives in Osaka.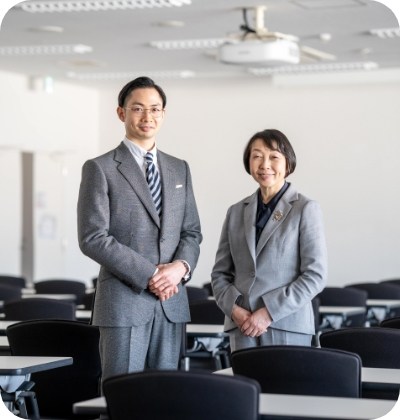 Access
1-18-5 Higashinakajima, Higashiyodogawa-ku, Osaka-shi, Osaka-fu 533-0033
View on Google Maps
Inquiries
A representative will be in contact
as soon as we have reviewed the content of your inquiry.